The right choice of sanitaryware is key in terms of setting the scene. The elegant lines and gentle curves of our Pavilion range make it a real modern day romantic classic. A choice of three basin sizes makes it incredibly versatile and the option of wall mounting or using them with a full pedestal means Pavilion sanitaryware will work well in classic as well as more contemporary settings.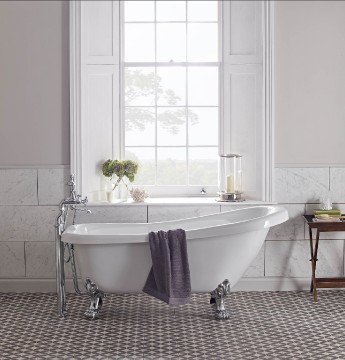 But where bathroom romance and relaxation is concerned, it's all about the bath. A freestanding tub, such as our Claremont slipper bath, makes the perfect centrepiece. Available in two sizes (1500mm and 1700mm), it's exactly the right shape for a deep, decadent soak – solo or shared! The acrylic is smooth to the touch and has great thermal properties, so it retains heat for longer, which means maximum relaxation. Just add candlelight, bubbles or the bath oil of your choice for the ultimate sensual bathing experience.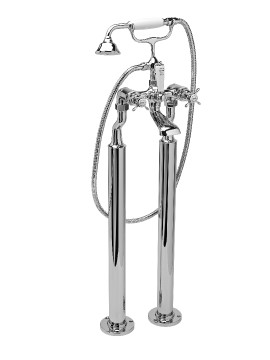 Don't forget to add some statement taps to your freestanding bath. The timeless styling of our Clifton Bath Shower Mixer, which can be installed with chrome stand pipes to create a striking freestanding look, adds to the overall romantic look and feel, and makes topping up your tub a genuine pleasure.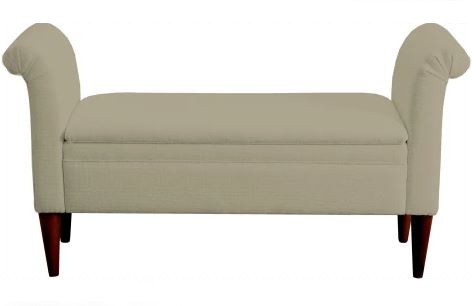 If space allows, why not include some seating in your bathroom? The Prestbury Fabric Bench is perfect for a little pre- or post-bathe lounging. Sit back and relax with a book, your favourite music – and perhaps a chilled glass of your tipple of choice. Best of all, the Prestbury can be customised with a wide variety of fabrics and textures, so you're sure to find the perfect match for your chosen colour scheme.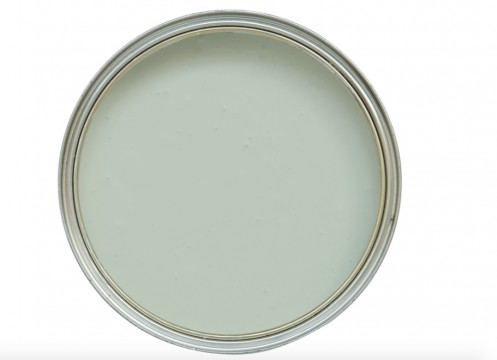 Speaking of colour, we think this tranquil Eau De Nil tone is the ideal shade for your relaxing bathroom palette. This water-based paint dries to a soft matte finish and can be used on all interior walls and ceilings. The versatile blue-green colour is an enduring bathroom classic, and creates a soothing, restful ambience to help you unwind after a long, hard day.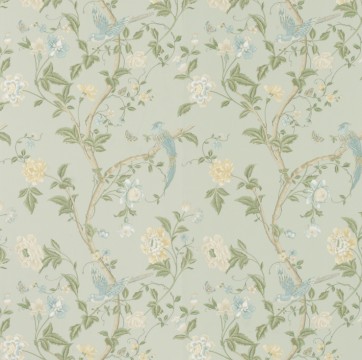 If you prefer wallpaper to paint – or are simply keen to combine both – our Summer Palace Eau de Nil Floral Wallpaper offers the perfect solution. It features an elegant archive print of birds and flowers on washable wallpaper, making it suitable for all interiors, including well-ventilated bathrooms. Florals and nature help to bring a peaceful, alfresco feel to your bathroom, which adds to the idea of creating a temporary respite from the real world.
Add a few finishing touches, such as soft, flattering lighting; some well-chosen accessories and the fluffiest of towels and your bathroom will be transformed into a haven of rest, relaxation, romance and tranquillity. Enjoy!
Visit our website, Facebook and Twitter pages for more bathroom inspiration and click here to find your nearest Laura Ashley Bathroom Collection retailer, who can help you create your dream bathroom.