An enduring memory of my grandparents home, in addition to the burgundy bathroom suite, is the calamine-pink, flocked wallpaper that adorned the bathroom walls. Save from the entire room looking like a square of Turkish Delight, I remember it as warm, colourful and in all likelihood, the height of style for the time.
They say that fashions are recycled in some guise every twenty years. Personally I think interiors probably take a little more time to come back around, but there is no doubt that the trend for wallpapered bathrooms is as en vogue as I'm sure it was back in 1958. Be it bold or subtle, wallpaper is now one of the easiest ways to enliven a room, and that includes the bathroom. With designs that range from whole room murals, to busy, colourful prints or a concrete or marble-effect walls, there is a style to suit all spaces. But what about the practical considerations? What type of wallpaper should you use in your bathroom? Should you use splash free or standard wallpaper? How best to hang it? We're here to answer your questions and show you how to perfect this bold and versatile new trend.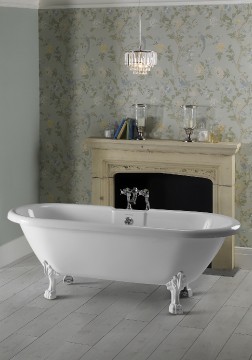 Can I use wallpaper in my bathroom?
In so many words, yes, you can use wallpaper in your bathroom. However, there are a few factors to take into consideration. We don't recommend decorating with wallpaper in areas of high moisture, such as near the foot of a fitted bath where there is likely to be a lot of splashback, or in a small, high-traffic shower room with little ventilation. A good place to wallpaper would be behind a vanity unit, and if your unit has a small splashback all the better! Likewise, the wall behind a freestanding bath, provided you can access the space to keep the area dry, would be ideal for a wallpaper mural or statement print.
What type of wallpaper should I use in my bathroom?
There is much contention about what kind of wallpaper you can use in your bathroom. A vinyl wallpaper is an obvious choice. Vinyl wallpaper is coated in an acrylic finish that makes it hard wearing, washable and ideal for the bathroom. However, if your heart is set on a matte, traditional paper, you can also use 'flat finish' decorators varnish that keeps the texture of classic wallpaper while well sealing it against water and moisture.
How to hang wallpaper in a bathroom?
Even more so than other rooms, it's important that the surface you hang wallpaper on in your bathroom is clean and flat to prevent moisture from entering. If you have chosen to remove tiles we recommend plastering over the surface to give an ideal finish. Fortunately, with paste-the-wall wallpaper, you can now simply affix the paper to the wall without having to soak the paste into the paper or use a pasting table. If you're in a rental property you could even use a removable wallpaper to recreate the look!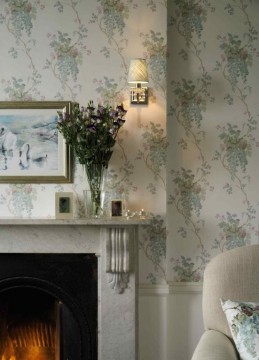 Why use wallpaper in your bathroom?
Why indeed! Wallpaper is a great way to create impact in your bathroom or to pull together a theme. Think of all the colour and pattern that you can introduce to a space with wallpaper, while achieving the effect with paint and tiling would be costly and time consuming. It's so easy to introduce trends into your bathroom with just a single sheet of wallpaper, be it adding a touch of gold, or chinoiserie or a pink statement wall, there are so many options!
A few of our favourites
Queensbury Midnight Wallpaper, Laura Ashley.
Rich, dark, patterned, romantic, this stunning paper makes the perfect setting for a freestanding bath.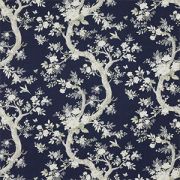 Palmeral Wallpaper, House of Hackney
The quintessential jungle inspired print, no one does dramatic and colour quite like House of Hackney.
Animalia Silver Wallpaper, Laura Ashley
A delicate animalia style paper to add instant personality. Perfect for an art deco or 20's inspired bathroom.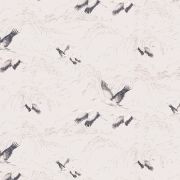 Speckle Wallpaper, Murals Wallpaper
You loved the dress, now try the wallpaper. This polka-dot inspired paper is whimsical, pretty and always charming.