How to add some Nordic Bliss to your Bathroom
Your day starts and ends in the bathroom, so you need to ensure the bathroom works for you. Scandinavian design is calm, peaceful and tranquil - perfect for the bathroom, as it is often a place to seek some rest and relaxation after a long day or the place to indulge in a long soak.
Minimalism, elegance and touches of natural wood epitomise the Scandinavian Bathroom. Why not follow our handy tips to help you bring a touch of Scandinavian charm to your bathroom?
Scandinavian Style Furniture
Take care when considering the furniture as this underpins the overall look and feel of the room. Few bathroom ranges can boast Artisan's loyalty to traditional cabinetry techniques and use of natural wood, with more than a nod towards contemporary Scandinavian design.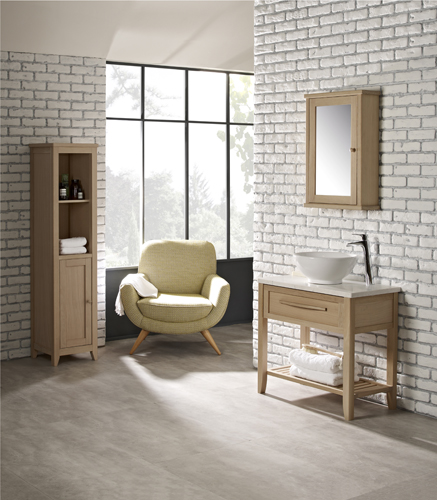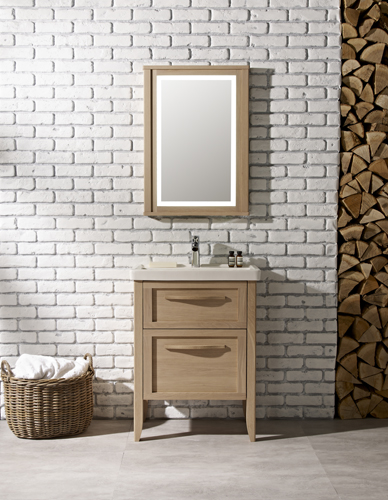 Artisan basin units come in two distinct sizes and styles. A freestanding 600mm unit with ceramic basin features two drawers, while the 800mm washstand has a single wide drawer and slatted base panel providing additional storage. The washstand is topped with a luxurious slab of honed marble or granite and finished with a ceramic vessel basin.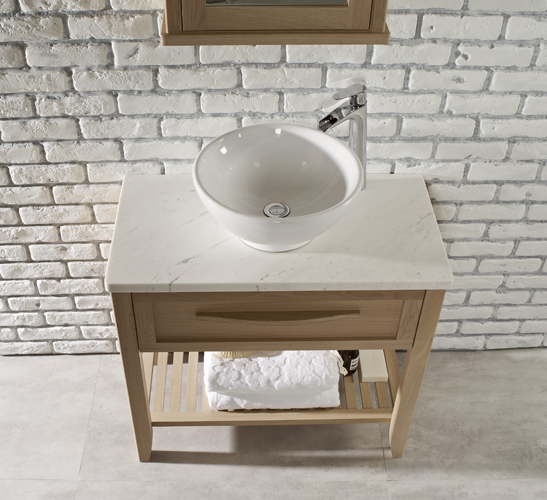 If its extra storage you need then there is a coordinating mirror cabinet or tallboy. Both of these offer valuable extra space for all your bathroom bottles.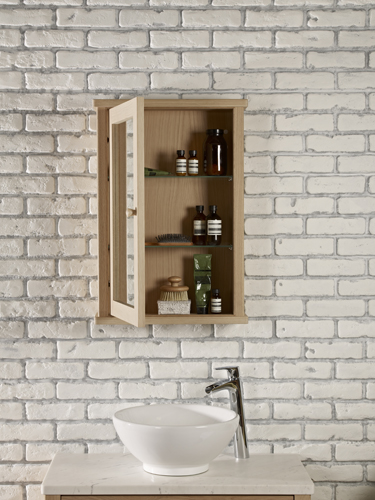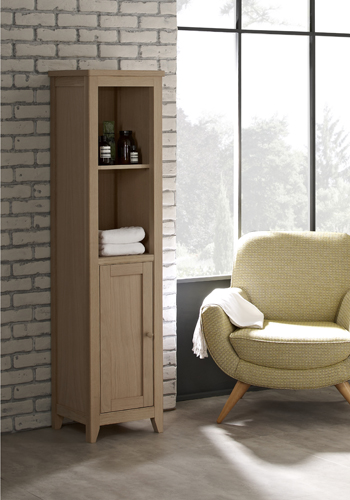 Reflect the Light
Experiment and play around with the use of mirrors in your bathroom. Placing a large mirror above the sink will give the illusion of space and maximise natural light. Why not try the coordinating Artisan Illuminated Mirror, which has the additional benefit of bright, practical LED lighting within the wooden frame.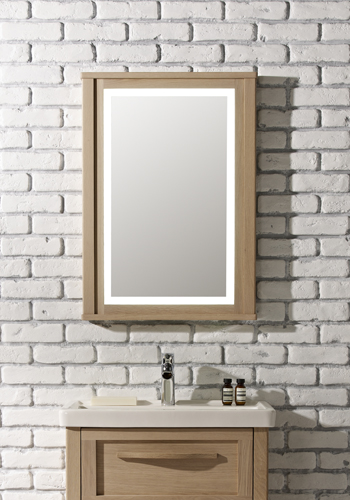 Bathroom Taps
Modern taps are perfect for complementing the Artisan furniture. Why not take a look at the Lucca range, with its open spout design that goes hand in hand with the look of the Artisan furniture and clean design principles used in many Scandinavian homes.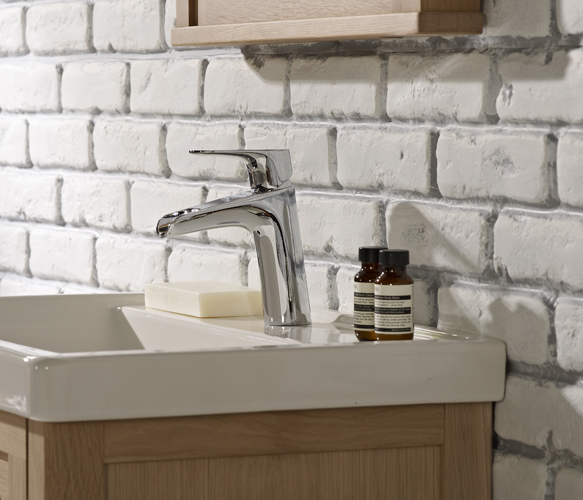 Colour Scheme
The traditional colour scheme is black, white and of course grey, but flashes of wood are also present to create warmth and depth. We chose to show this with a painted brick wall and cement flooring to bring this look right up to date.
Finishing Touches
Bayswater Back to Wall WC Pan / Illuminated Mirror / Indulgence Blossom Towels / Beachcomber Body Wash and Body Lotion
Accessories will add personality and a sense of character to your bathroom to give that perfect finishing touch, but keep the look minimal. Its best to keep the room pared back and only enhance key items so that they stand out on their own.
Visit the Laura Ashley Bathroom Collection to browse the full range or find your nearest stockist.
Have you got any tips for adding some Scandinavian style to your bathroom? How do you like to style your bathroom? We'd love to know…