If you have lots of guests visiting over the festive period it means you'll be busy entertaining, cooking and making sure that everyone has a restful night's sleep. But one thing you won't want to be worried about is whether your guest bathroom is looking its best.
Luckily, we know if you invest in a Laura Ashley bathroom it will look good all year around, whether Santa is visiting or not! But while you may not have thought twice about decking your Christmas tree with shiny baubles, twinkly lights and the obligatory fairy, don't forget to give your bathroom a makeover up, too.
Here's a round-up of our favourite ways to get your bathroom ready in time for the magic of Christmas…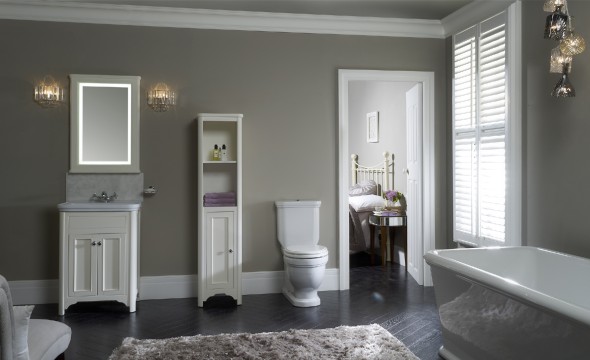 With a suitcase full of presents, your guests may not have room to bring their own towels, so make sure you're stocked up with plenty of clean, fluffy towels that will feel lovely and soft post-shower or bath. Our Marlborough and Langham tallboys feature plenty of storage space for you to display spare towels so they are ready and waiting for your guests to wrap themselves up in. Hooks positioned above a radiator and heated towel rails will help to keep towels toasty warm, which is particularly welcome during the colder months! If your existing towels are looking a bit tired, why not buy some lovely new ones? We love the Sanctuary Blush towels which stylishly complement most grey or black and white bathrooms.
Shower power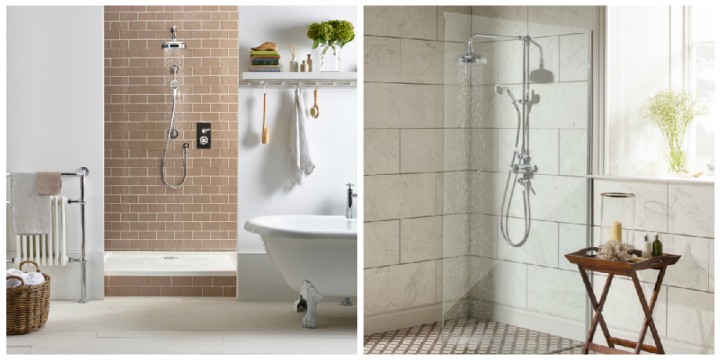 You can't beat a good shower to freshen you up and make you feel festive ready. If you're thinking of updating your shower, our York and Clifton shower systems are a great place to start. Perfect for helping you create a spa-style showering haven in your bathroom, our shower systems will live up to all your guests' expectations. And, because they are thermostatically controlled, all your guests can enjoy an invigorating shower without the worry of the water suddenly becoming too hot or too cold.
Store & order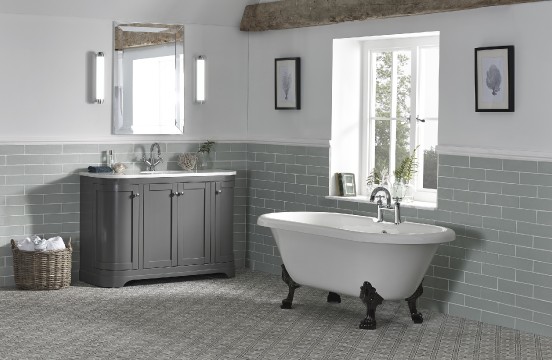 It's much easier to keep a bathroom looking tip-top if it's free from clutter. For a stylish, timeless and practical storage solution, take a peek at our Marlborough freestanding curved unit. The stunning cabinetry and marble worktop give it a truly elegant feel and the storage underneath means you can keep all your products and other essentials tucked away from prying eyes. It will mean less dusting too!
Keeping your bathroom clean so it's ready for any impending guests doesn't need to be hard work if you have all your go-to cleaning products nearby when you need them. Little touches like adding a fragrant hand wash and lotion will keep your bathroom smelling and looking hotel-chic too. We love Laura Ashley Tangerine & Ginger for an indulgent festive treat.
Visit our website, Facebook and Twitter pages for more bathroom inspiration and click here to find your nearest Laura Ashley Bathroom Collection retailer, who can help you create your dream bathroom.